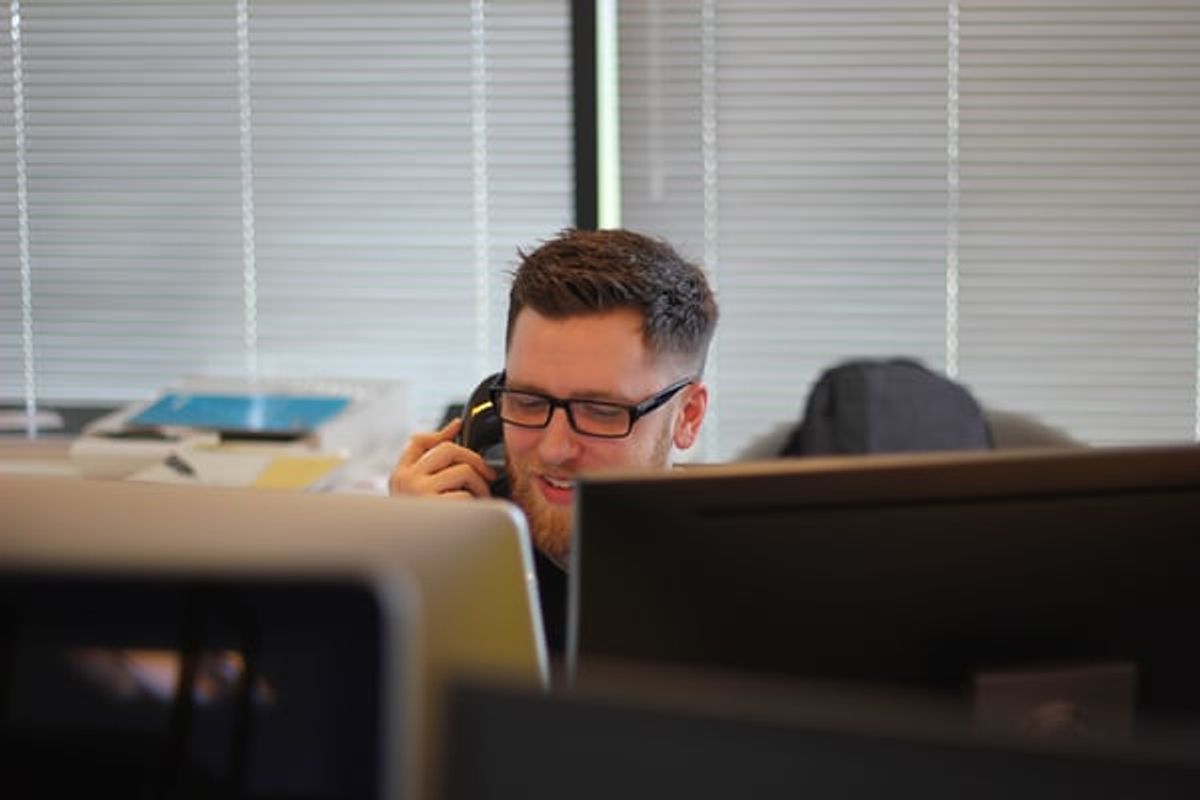 Cold emails and cold calls are both effective in their own right when prospecting. The difference between the two is a matter of volume and convenience versus directness. Cold emails are generally easier and less time consuming than cold calls, but cold calls are more effective at gathering direct responses.
When we started our Facebook Live Selling outreach programme, we first started off with emails. Emails during lockdowns are pretty useless as people tend to use it as an excuse saying they're not in the office to check (even though they have their laptops at home). Also, it's harder to get the emails of the right people when no one is answering the office phone.
Calls on the other hand are also as challenging. It's hard to get in touch with the right people when no one is answering the office phone.
Quite a conundrum for sales people, I tell you. We used to be able to get leads from physical networking events but things have changed somewhat.
Then we tried WhatsApp messaging. The outcome was pretty useless too. We realize that Facebook Live sellers respond to calls better. They'll either:
a) listen politely (10%)
b) listen and hang up half way (20%)
c) don't answer the call (50%)
d) listen, set an virtual appointment and don't turn up (20%)
So our best bet is too convince the 10% as best as we can.
How to Decide Between Emailing & Calling
1. Time and Day of the Week
Statistically, phone connect rates rise as the day progresses, and as the week progresses. In other words, a person is more likely to answer their phone later in the workday and workweek.
But what if a prospect doesn't pick up their phone in these timeframes? In that case, leave a voicemail. Response rates to voicemails also increase later in the day since checking phone messages is something people often do before heading home for the evening. Calling late is a win-win.

On the other hand, the ideal time span in which to send email is shorter but more frequent. While I draft connect emails throughout the day, I am careful to send them either 10 minutes before the hour or 10 minutes after the hour.

These brief windows correspond with people leaving or going to meetings. What do they do with the few minutes they have to kill? Scroll through email on their smartphones. If you sync your email to be sent with the time your buyer is most likely to check their inbox, your message will pop up on top instead of being buried beneath others.
2. The Ask
What's your objective for this first outreach? To set up a meeting? Get some more information? Receive a referral? Figuring out your ask and categorizing it as "weak" or "strong" will help you determine whether to call or email.
Strong asks require commitment from the prospect to do something. Requests for meetings, conference calls, or product trials as strong closes. Weak asks seek straightforward information from the buyer — think a prompt for feedback or a referral or some sort of survey.
If you're putting forth a strong close, pick up the phone. Since these asks require more from the prospect, salespeople need to employ their closing skills to secure a "yes." And it's far easier to persuade on a phone call — when a rep can respond to and smooth over objections in real-time.
If the ask is weak, draft an email. Don't take up the prospect's time on the phone unnecessarily if your request can be fulfilled with a few short lines of text.
3. The Level of the Prospect
The higher up your prospect is in an organization, the more likely you are to reach a live person when you call. Since a live conversation with anyone — regardless of whether they're the person you were trying to reach or not — trumps an email exchange, lean on the phone with buyers at the management level or above. Also, higher-level prospects are generally more comfortable on the phone, and less intimidated by sales calls.
4. The Buyer Persona
In general, millennials like communicating by email more than over the phone. If you're reaching out to a younger buyer, take this into account.

You might find professionals in customer-facing roles are more amenable to talking on the phone because that's what they're used to. Those in internal jobs, however, might be more comfortable sending emails.
I'm a milliennial (sort of) and I'd respond better to WhatsApp vs Calls. As I'm a customer-facing person, I prefer calls vs emails as I can get over it faster than reading an email which I tend to forget about after a hectic day and it disappears into the abyss of emails. (check out the number of touchpoints needed below so you're not forgotten)
Cold Call vs. Email Statistics
Cold Outreach Tools
As mentioned above, there are pros and cons to cold calls and emails. Ultimately, the choice comes down to what works best for you and the prospects you're working with.
Whether you decide to focus on calls, emails, or a mix of both, check out these tools to support your cold outreach efforts.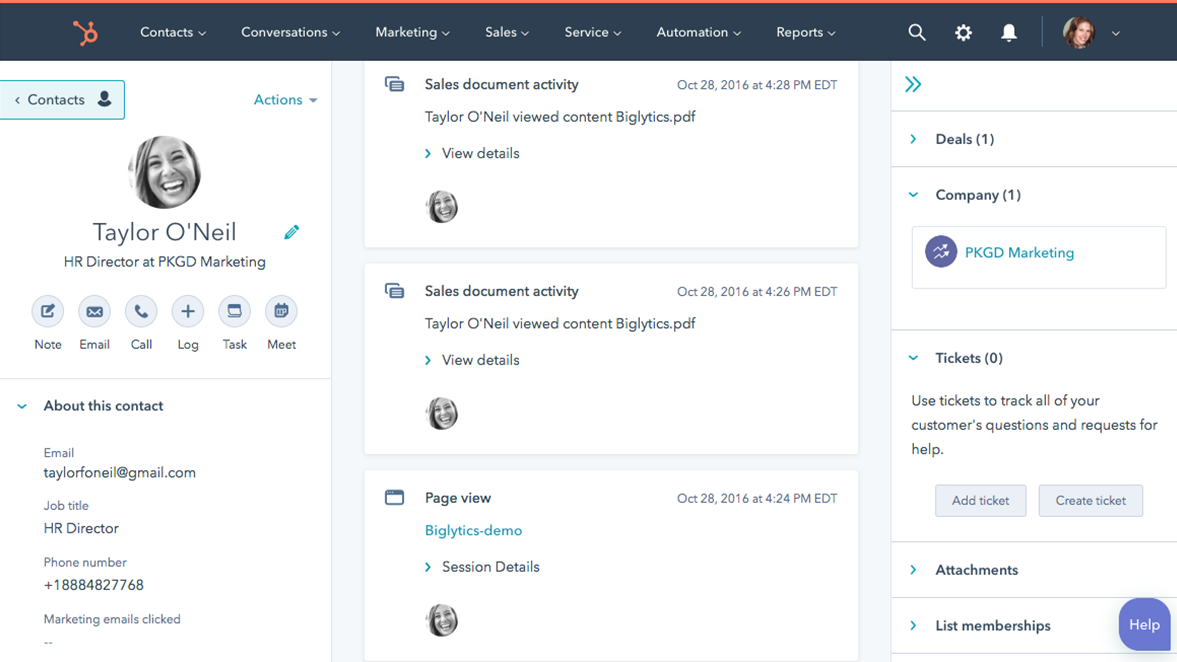 If you rely on cold emails for your outreach strategy, consider using HubSpot's free email tracking software. This tool connects directly to your inbox and notifies you when a prospect has opened or clicked on content within your email.
Email tracking software gives you valuable insight into the best time to reach out to your prospect and offers their email history with your company at a glance so you know exactly what message was delivered when.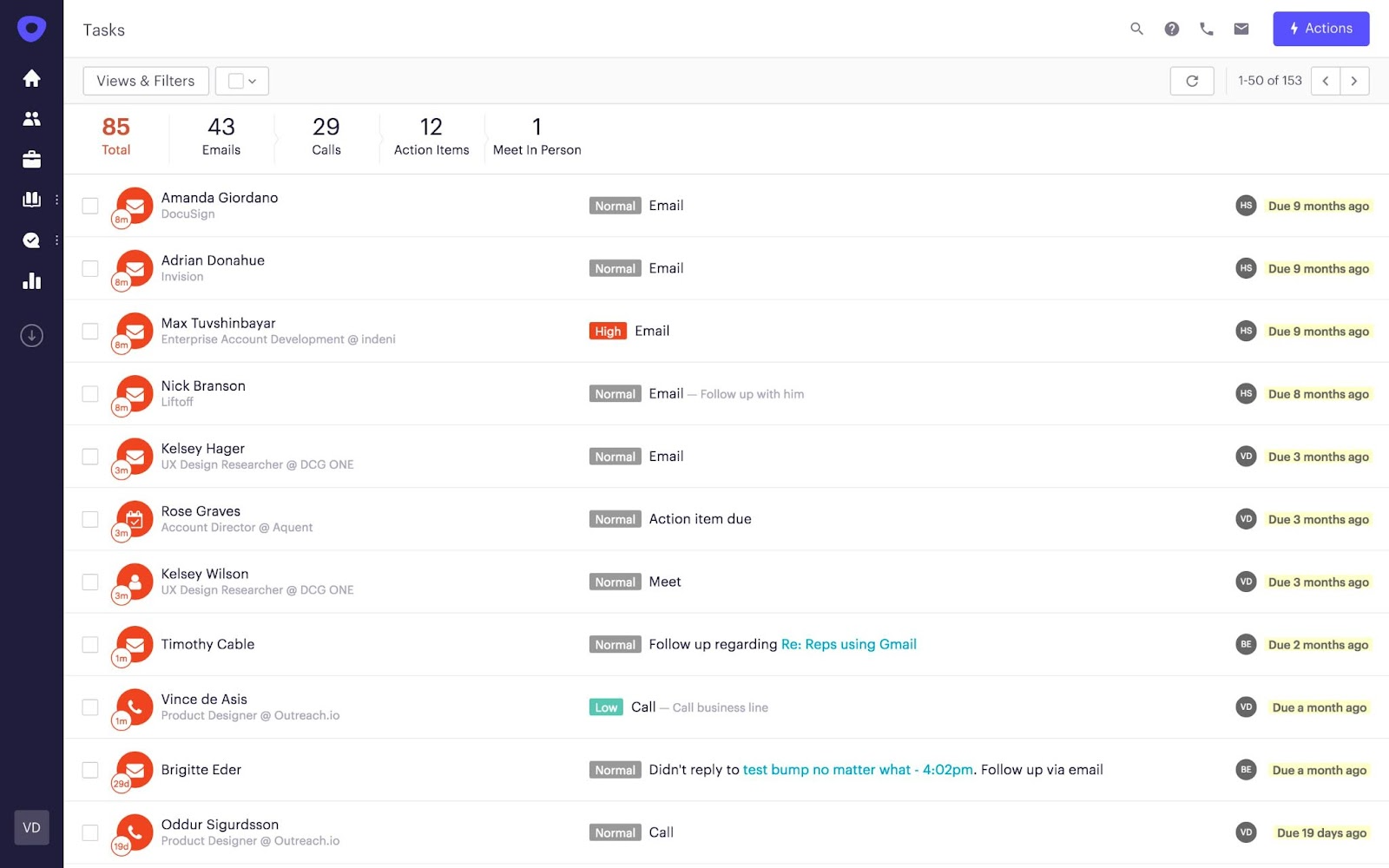 Outreach offers a robust platform where you can manage all of your prospecting activities in one place. Within Outreach, users can conduct outbound calls and send emails efficiently using personalized messaging.
Outreach is also a collaborative platform that allows teams to share relevant data and leverage sales intelligence technology for smarter outreach.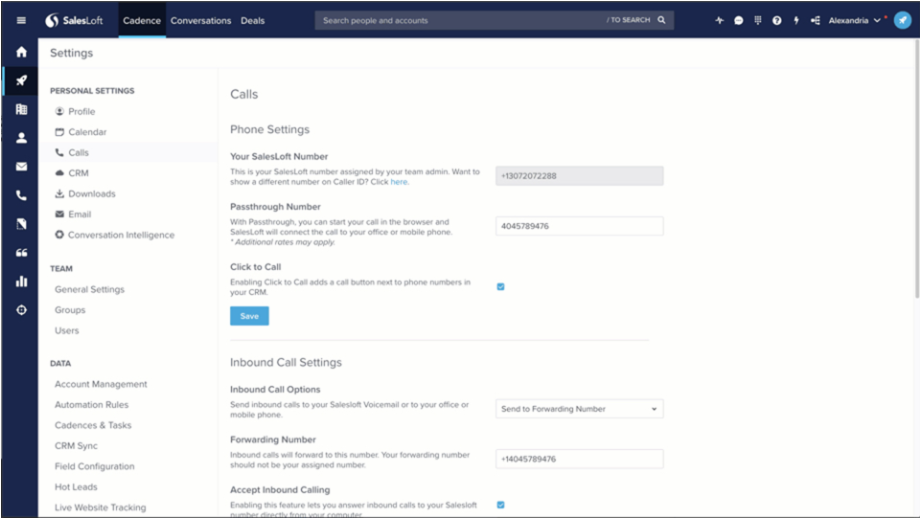 SalesLoft is an all-in-one platform where sales teams can conduct sales calls and messaging in one place. Not only can reps conduct cold calls from within the tools, but all calls are also recorded and logged for coaching and development opportunities. A notable feature of SalesLoft is the pre-recorded voicemail drop – no more leaving repetitive messages over and over.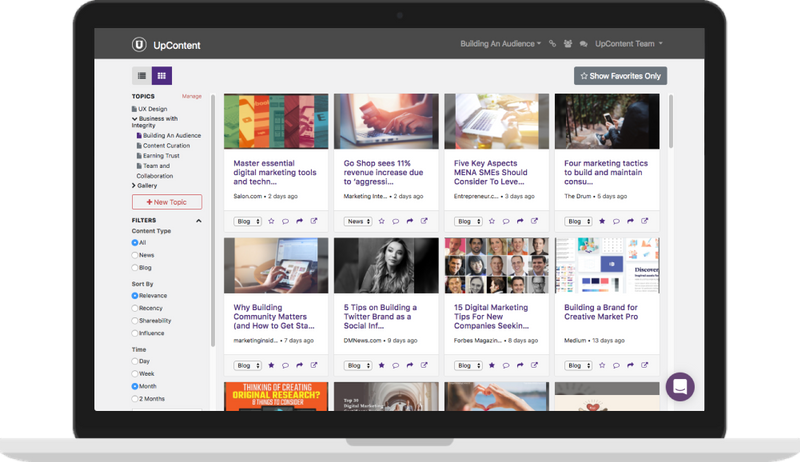 Need help knowing what to say when conducting cold outreach? The Icebreaker tool by UpContent can help. This platform sources relevant third-party content to help you foster stronger connections with your contacts. No more spending hours looking for interesting articles to send to prospects, Icebreaker does the work for you and integrates with your CRM so you know what content delivers results.
Following Up
These criteria make it much easier to choose between an email and a phone call for your first outreach. But what about subsequent touchpoints?
In my opinion, the beginning and the end of each sales engagement should be phone-heavy, since that's where the strongest asks are — starting a relationship and closing a deal. In between, reps should opt for email as a rule of thumb.
Try implementing these tactics into your sales process to determine what works best for you.